Regular price
Sale price
£19.00
Unit price
per
Sale
Sold out
Take a peek at the custom image – it's like a visual aid, but don't forget it's just a reference and your actual product and colours may differ slightly
Share
View full details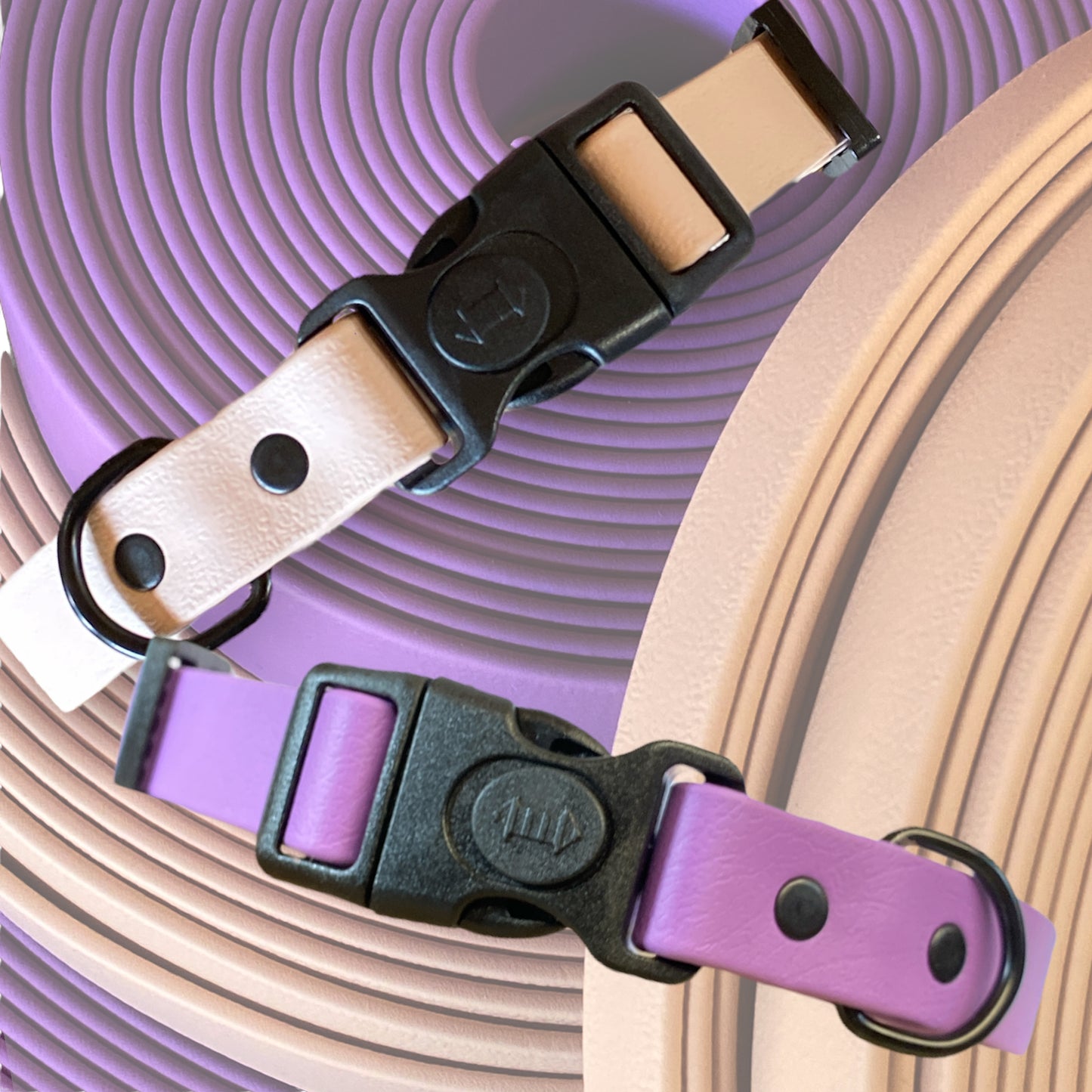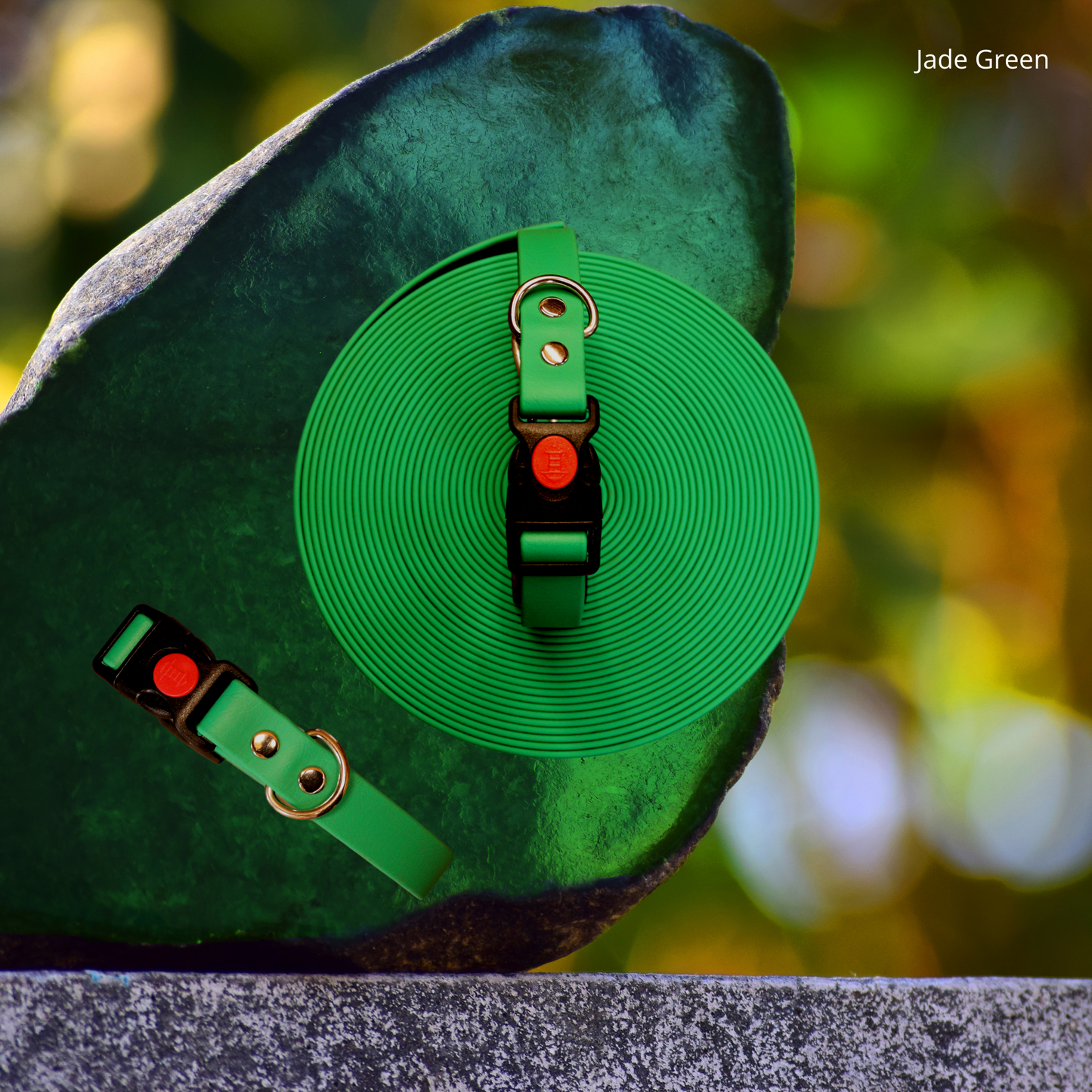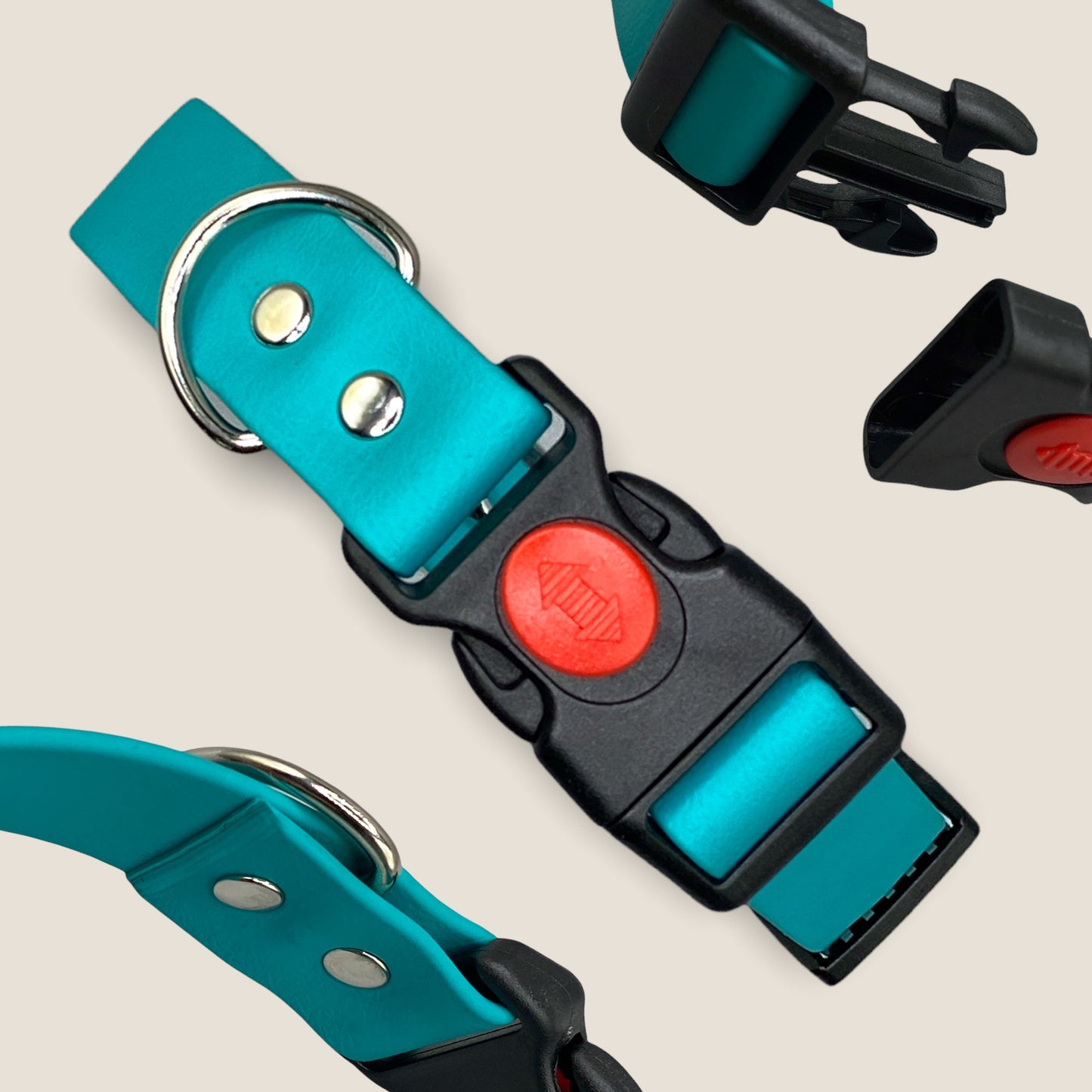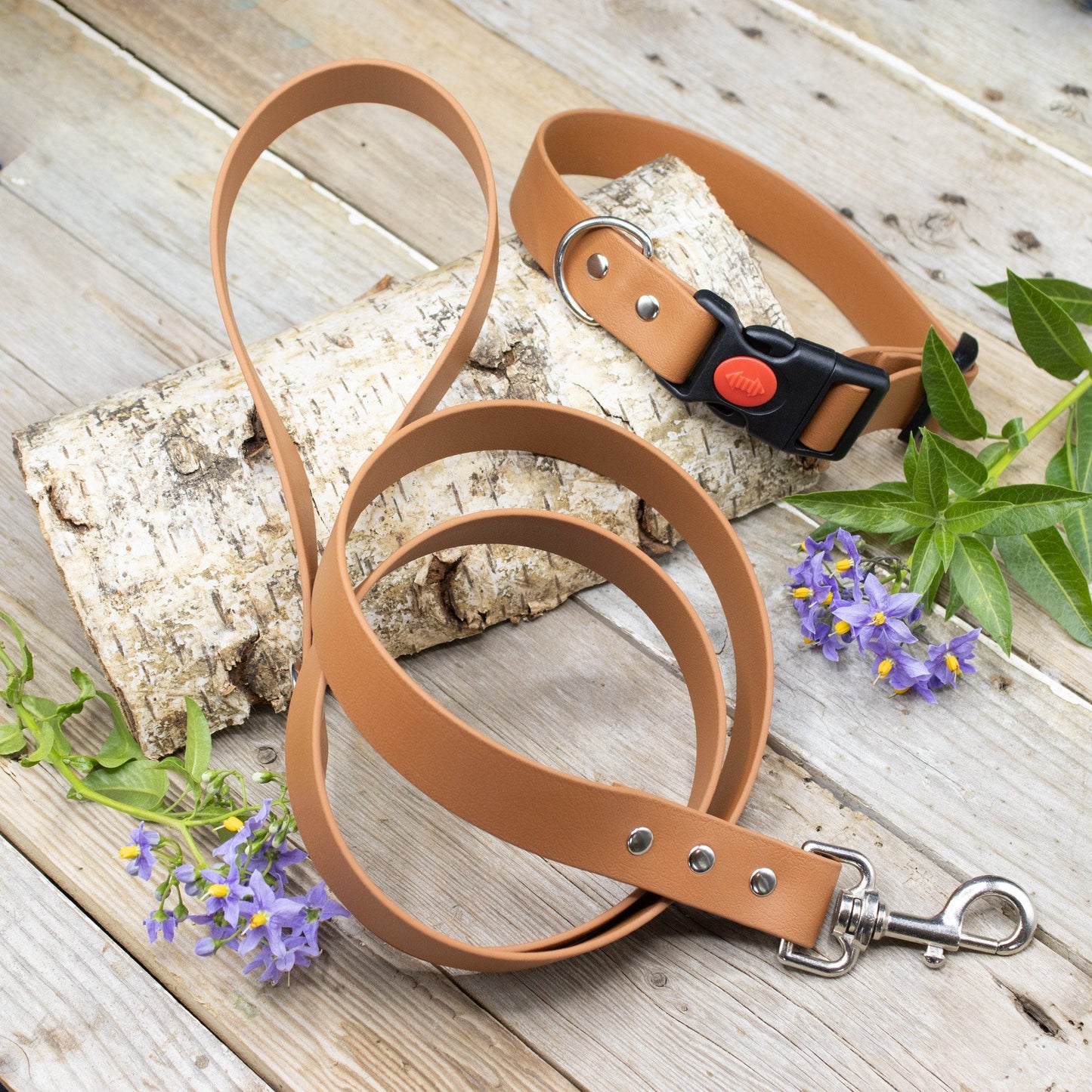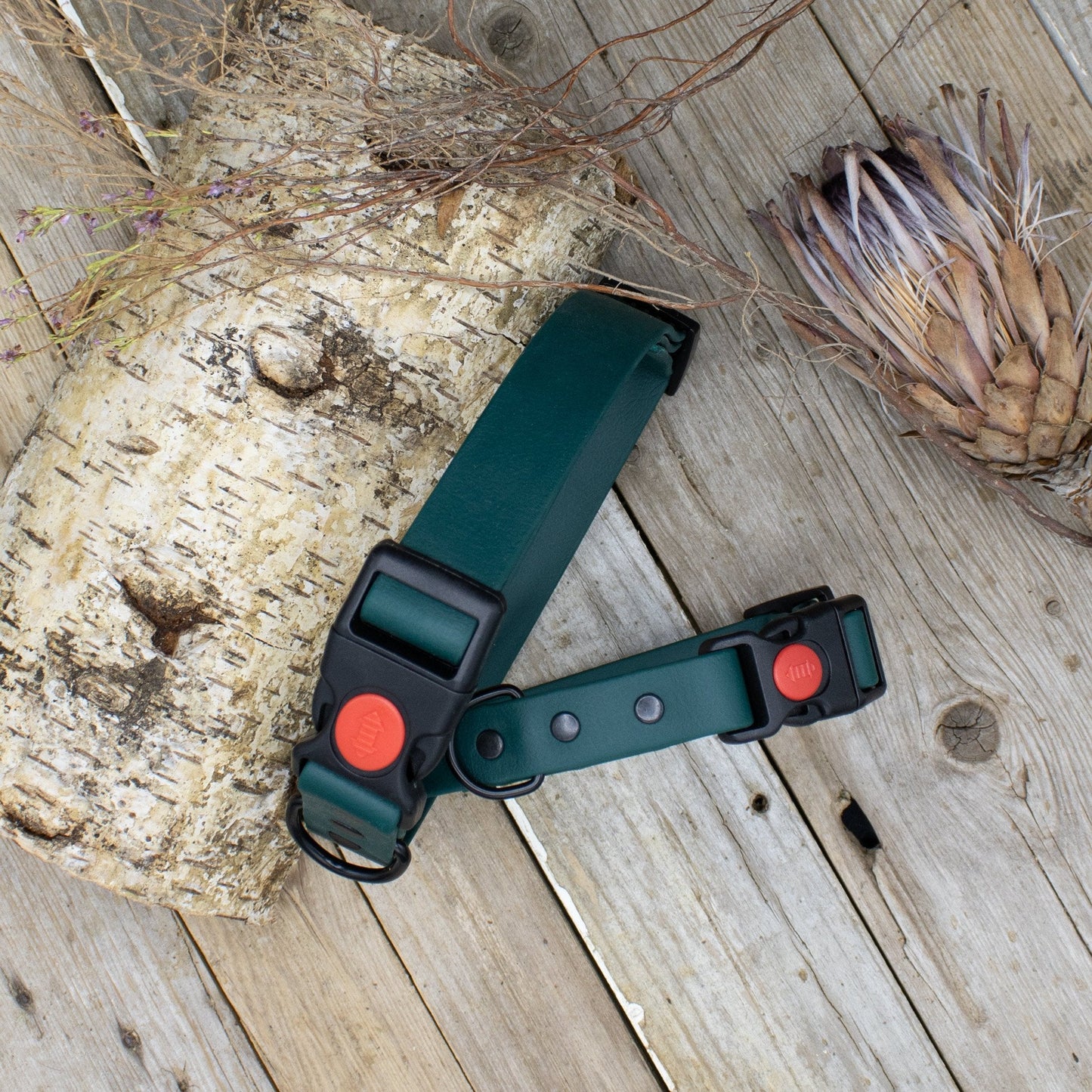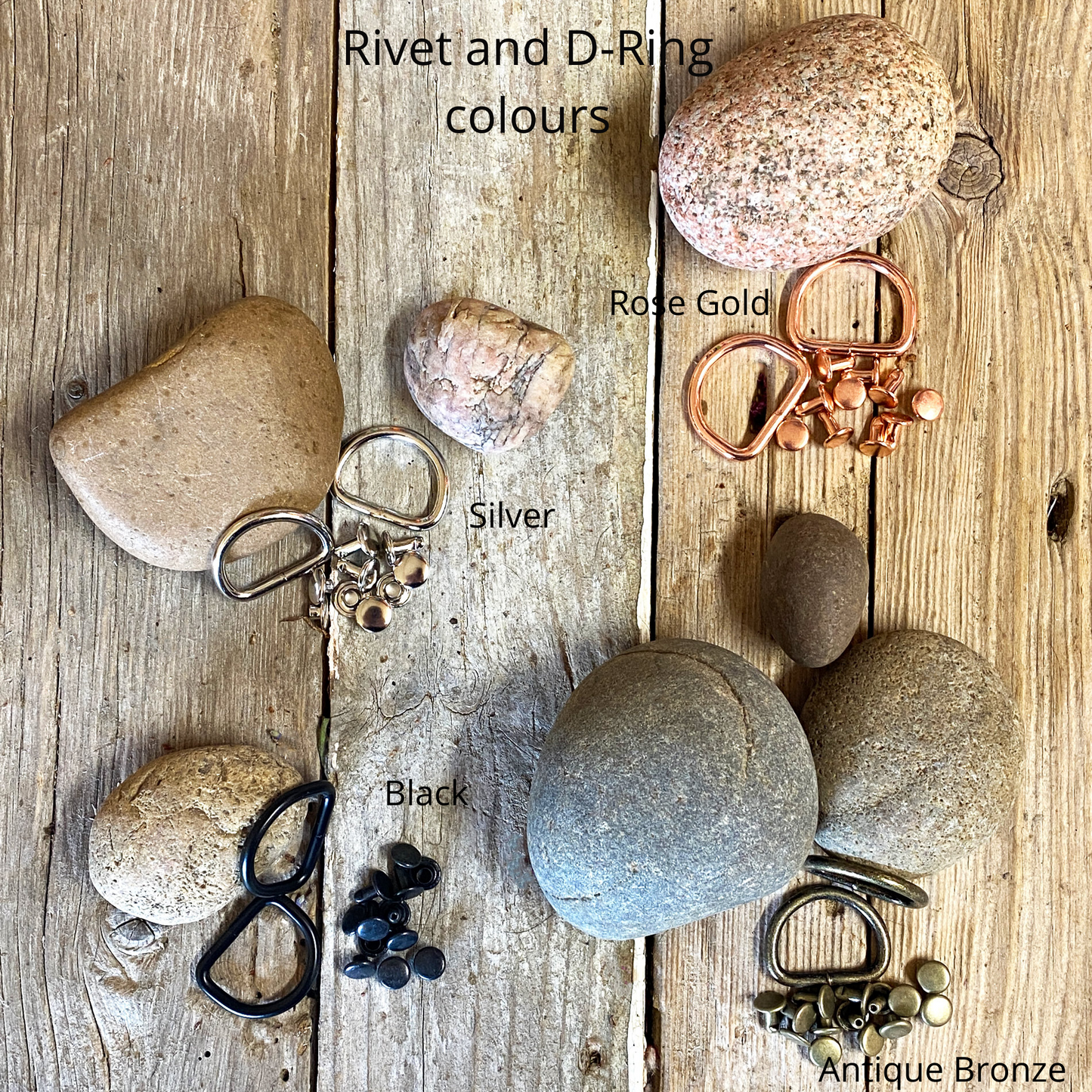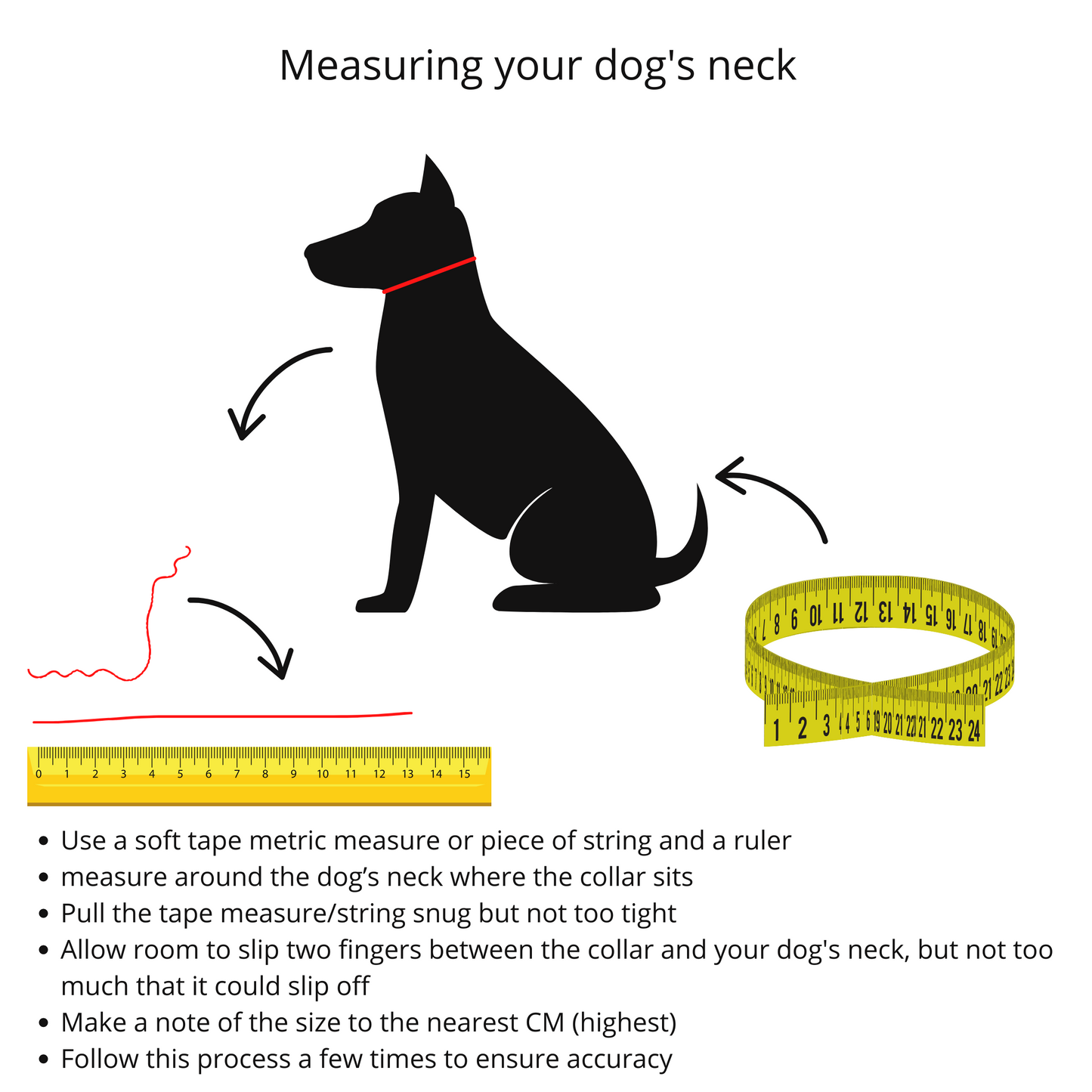 Our Adjustable Collar was designed with the utmost simplicity and safety that even very our Bettypoo approves of! Made with Biothane® you can be sure it's waterproof, lightweight, strong, flexible, and won't smell (you can thank us later), plus the cosiest fit available and an abundant array of colours to pick from.
Our collars rock side release buckles with sliding locks, Medium and Large get double-riveted for extra strength. Pick from Nickel-coated Silver, Black, Antique Bronze, and Rose Gold-trimmed Hardware to give your beloved Rum Buffer a little more oomph.. For extra durability, upgrade to rustproof Solid Brass or Stainless Steel for those extra-salty (or wet) loving pooches.
We diamond-tip engrave a small Flexitag with a choice of 11 shades, and made of Alcoa aluminum which has been expertly anodised for a lasting pristine finish, it's then securely riveted to the collar for security and comfort.
Important: Measure, measure, measure that wooly pal of yours; follow the measuring guide to pick the perfect size!
Check our size chart and get some tips on measuring, we can even accommodate custom lengths or preferences you may have to fit your pooch perfectly! Just remember: For safety's sake, never leave your pooches unsupervised with a collar or lead.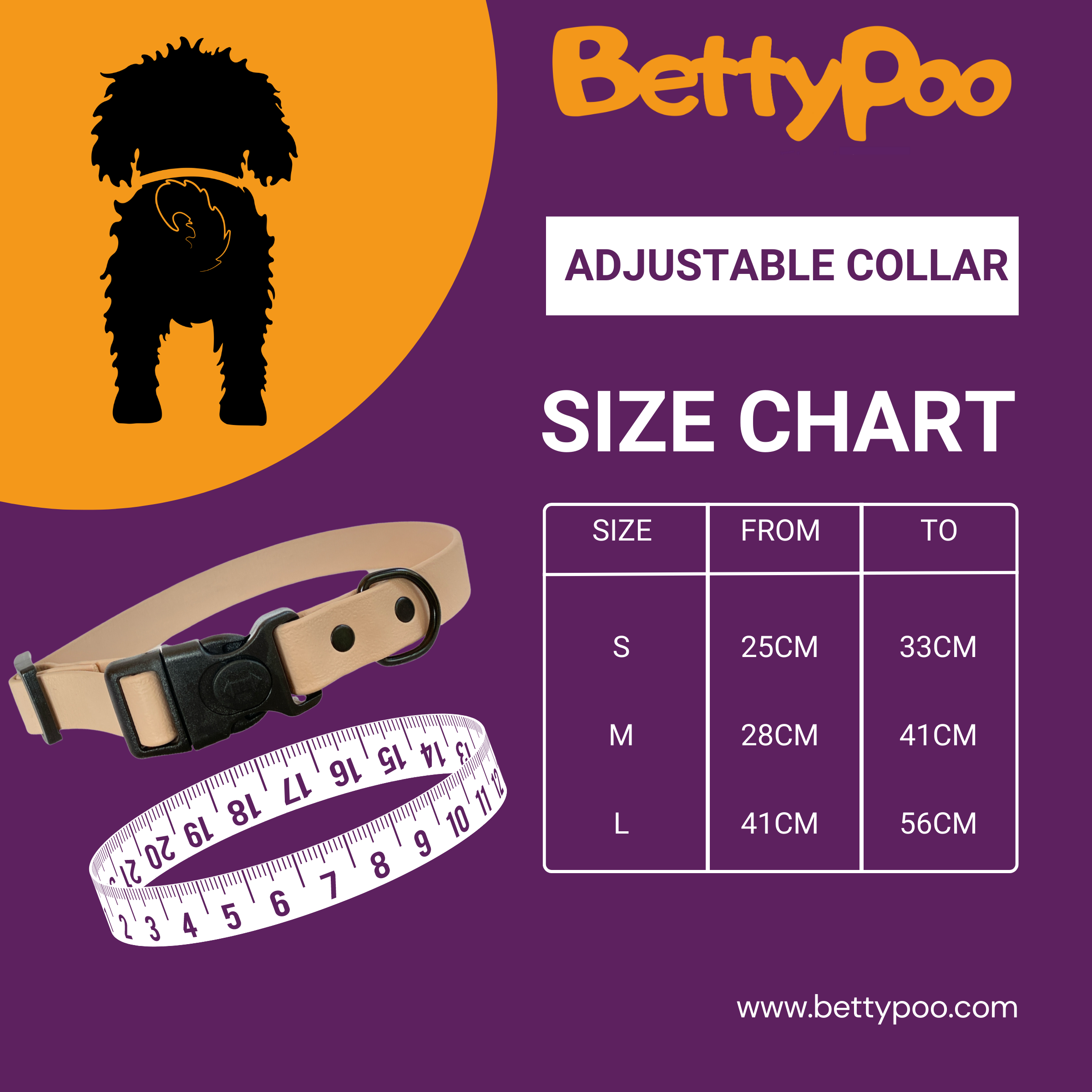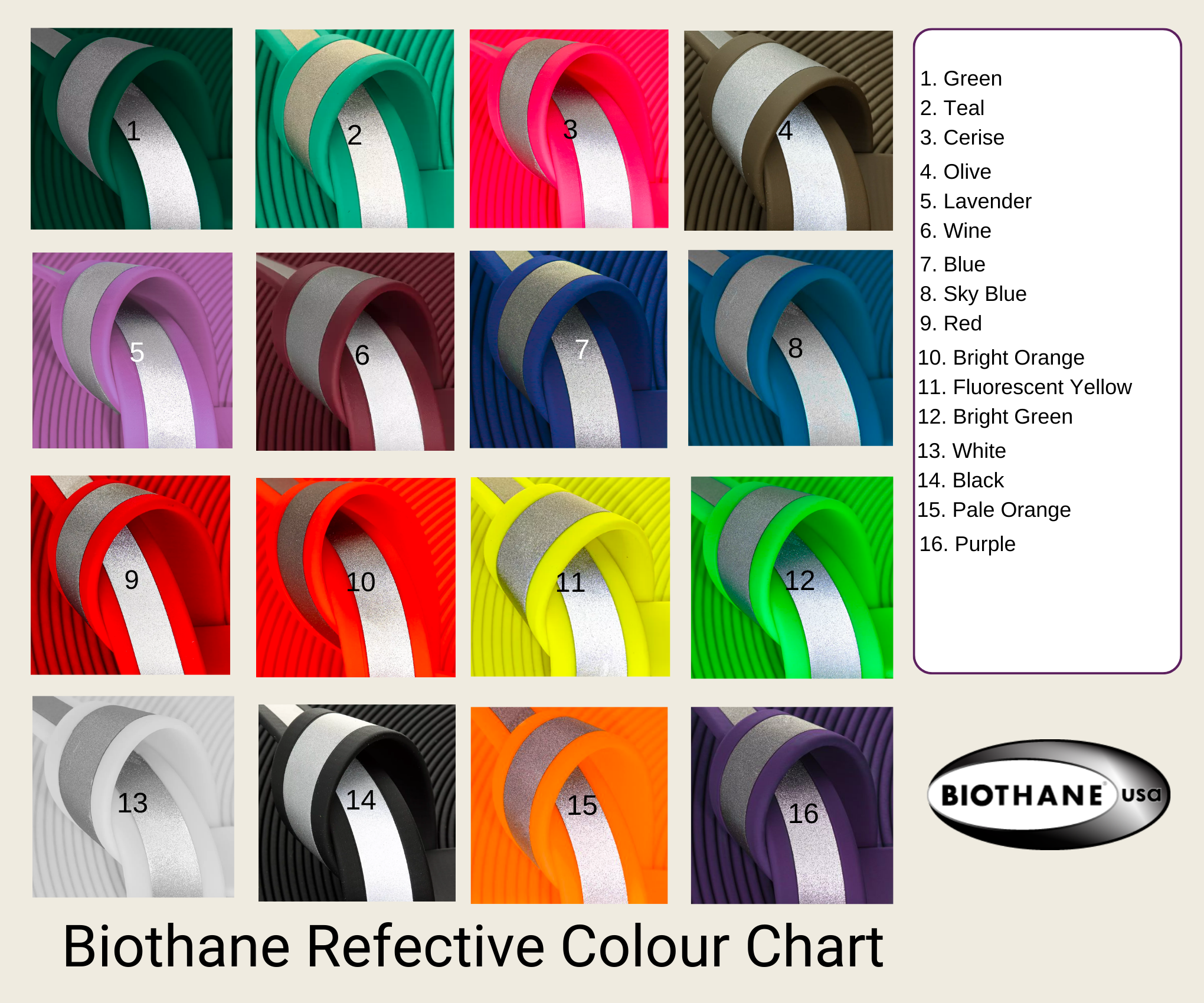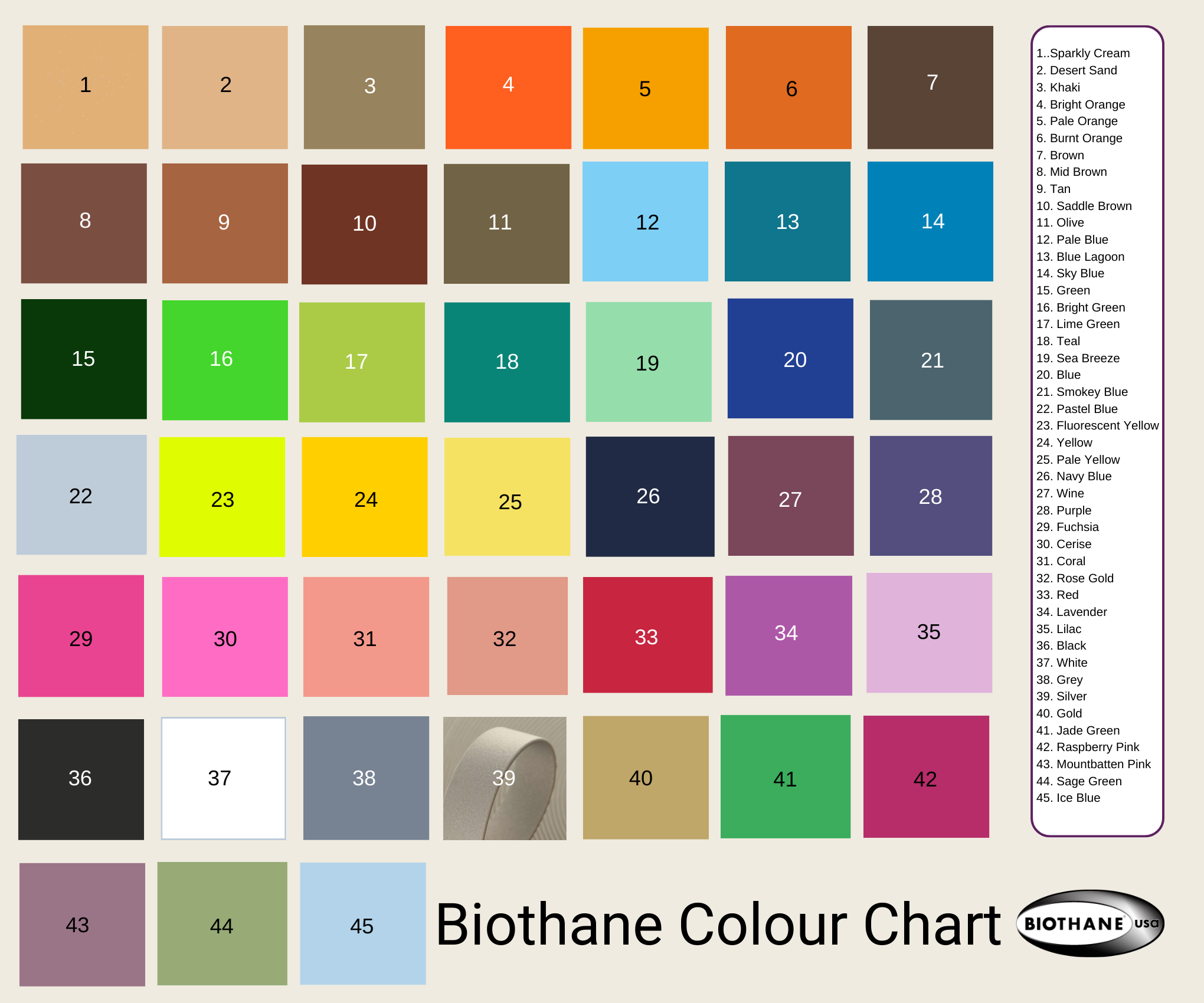 Great collars
Lovely durable collars. Excellent service and quick delivery. I would have liked the tags to be a bit bigger, especially on the larger collars and 4 lines would then be possible and would be better - especially if you have a house name which takes up more space. But great product and service
ID engraved collar
Customer service outstanding. Client at heart of everything this business does. Super pleased with collar and so is my wee dog 🐕 ❤️
Excellent product, excellent service
Moved house & needed a new ID tag. As I'd had to replace silicone band on the last one I decided to to get the engraved collar this time. I'm so glad I did, it is absolutely perfect & Karen was so helpful. Highly recommended - excellent service and excellent product. Thank you 😊
Excellent durable product
We have being using Flexitags %2F Betty Poo since they first opened. The customer service is excellent with a great personal touch. My two Labrador X Springer Spaniels put the collars and tags through their paces and it's great that they are easy to clean and do not smell. %0D%0AThe tags are safe and do not catch. %0D%0AThank you
Collar
Fabulous service
Thank you
Zala
Delighted with this collar, and the lavender really looks good on our Vizsla
Excellent products
This is the second collar I have purchased as I was so happy with the first one. This time I chose the permanent engraved one, and couldn't be more pleased. Looks great, easy to clean, and most importantly NO MATTING of a curly coat.
Adjustable collar
Very pleased with the two collars that I ordered, hopefully they will last a long time. Will be ordering more for my daughter's dogs, many thanks for the advice from Karen and great customer service.
Fantastic collar with tag
The collar is really lovely. Well made & looks good.
Brilliant collar and tag combination
I ordered two of these for my dogs and was very impressed that I was contacted to ensure I had the exact requirements I needed. The order arrived promptly and they fit perfectly. My husband had broken the last silicone attachment so he won't be able to do this in the future! Perfect.