Regular price
Sale price
£13.50
Unit price
per
Sale
Sold out
Take a peek at the custom image – it's like a visual aid, but don't forget it's just a reference and your actual product and colours may differ slightly
Share
View full details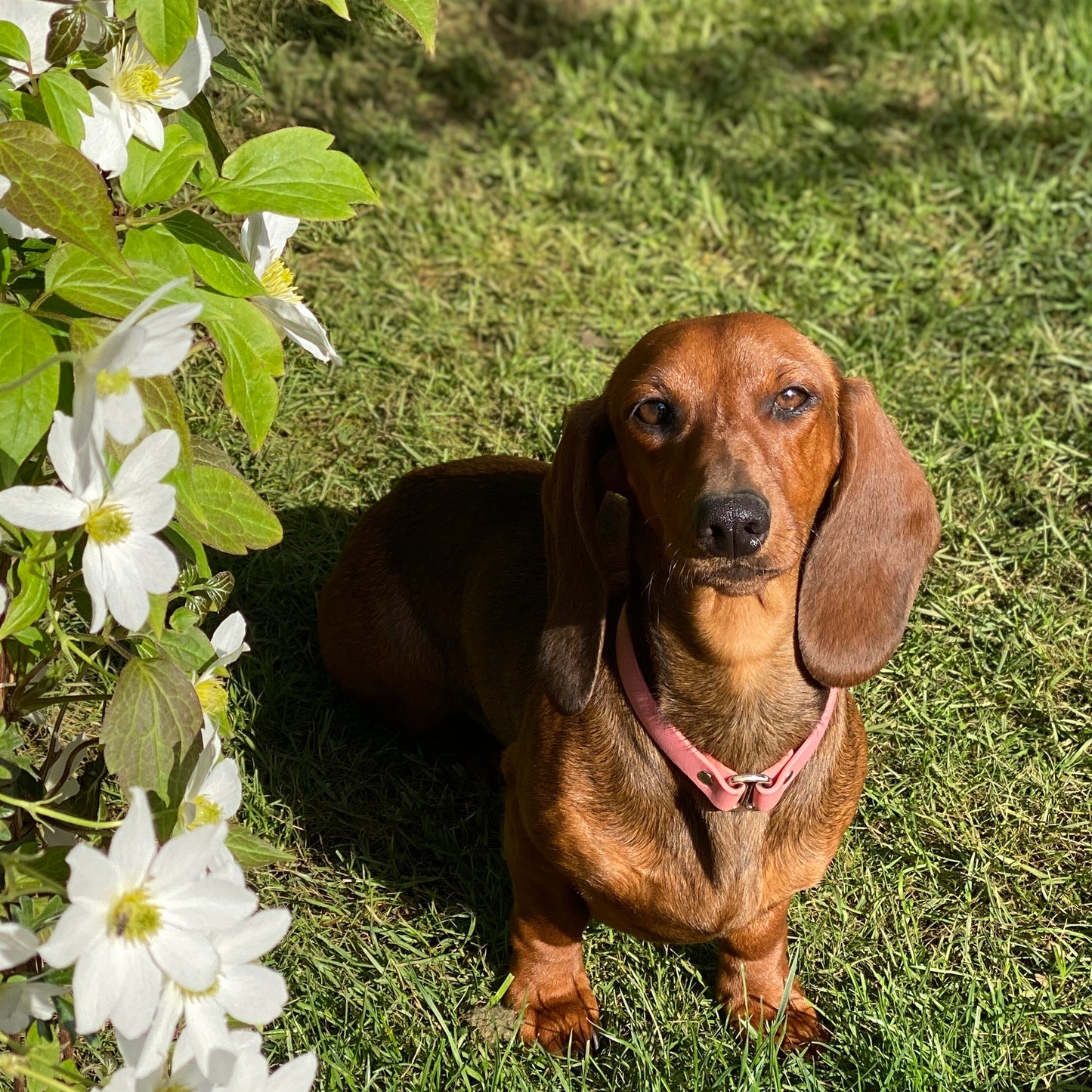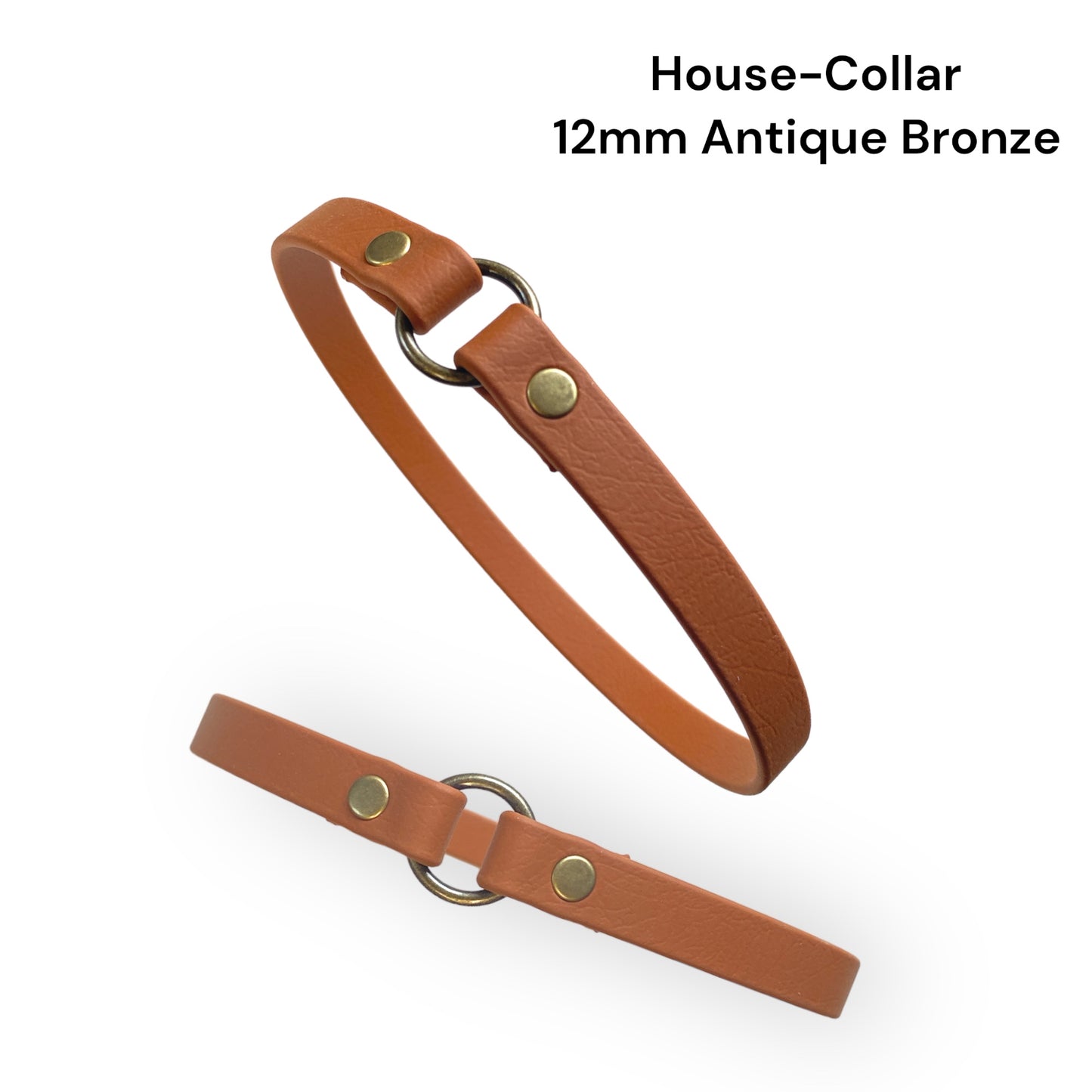 Our House collar slides on easily and snugs around your pooche's neck--perfect for dogs that switch between a harness and collar, walk with a slip lead, or don't need a traditional collar at home.
We make these collars with lightweight, strong, waterproof Biothane® in 50+ colours and secured with Black, Silver, Antique Bronze, or Rose Gold rivets and connectors--upgrade to 'rust proof' solid brass rivets and connectors if your pup loves a splash! We add a diamond-engraved Flexitag to the topside, just for ID purposes: no buckles here.
Not sure of your doggo's size? Check out the sizing guide, or reach out for advice. Custom-made and personalised, these collars can't be returned or refunded. For safety's sake, never leave your doggos unsupervised with a collar or lead.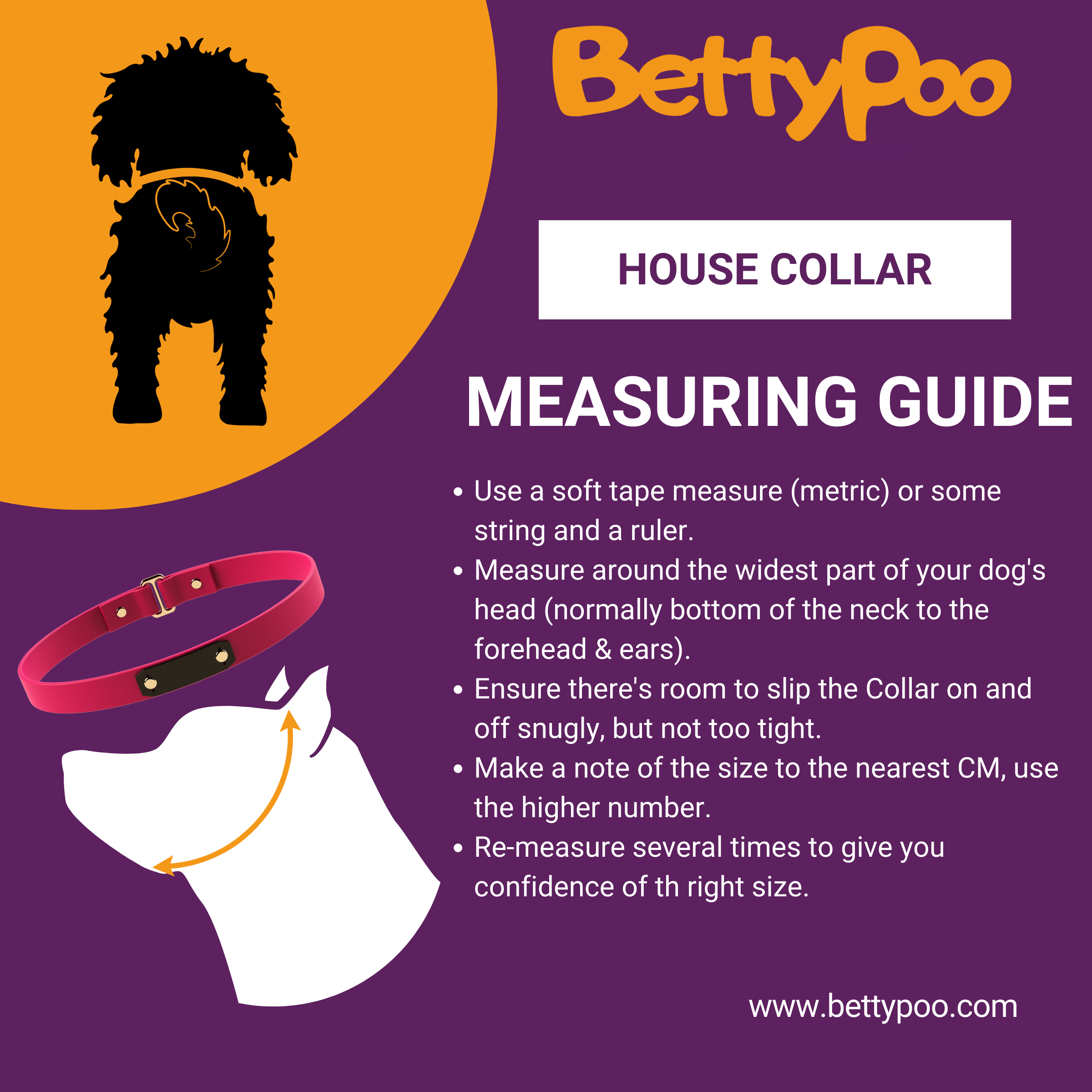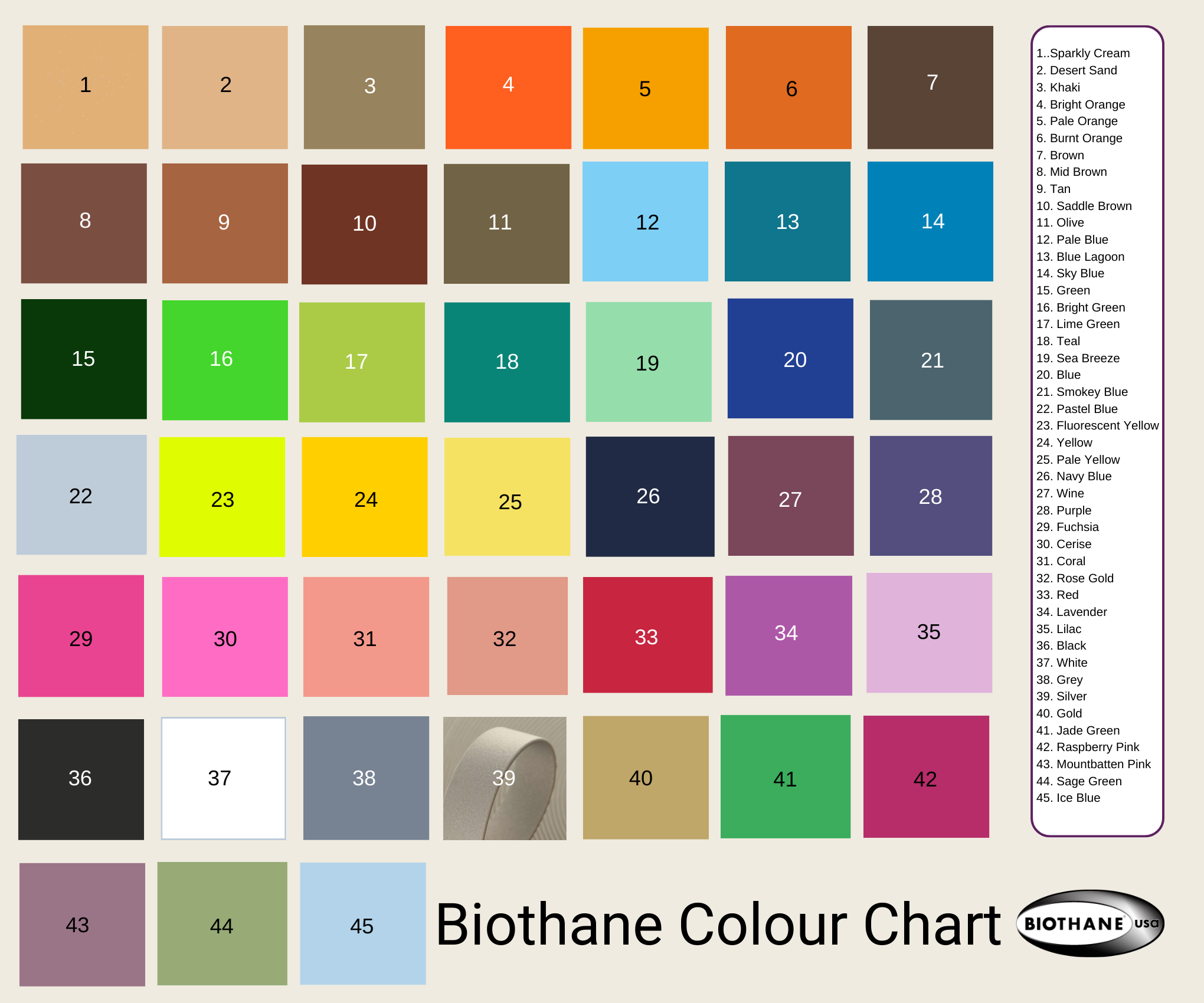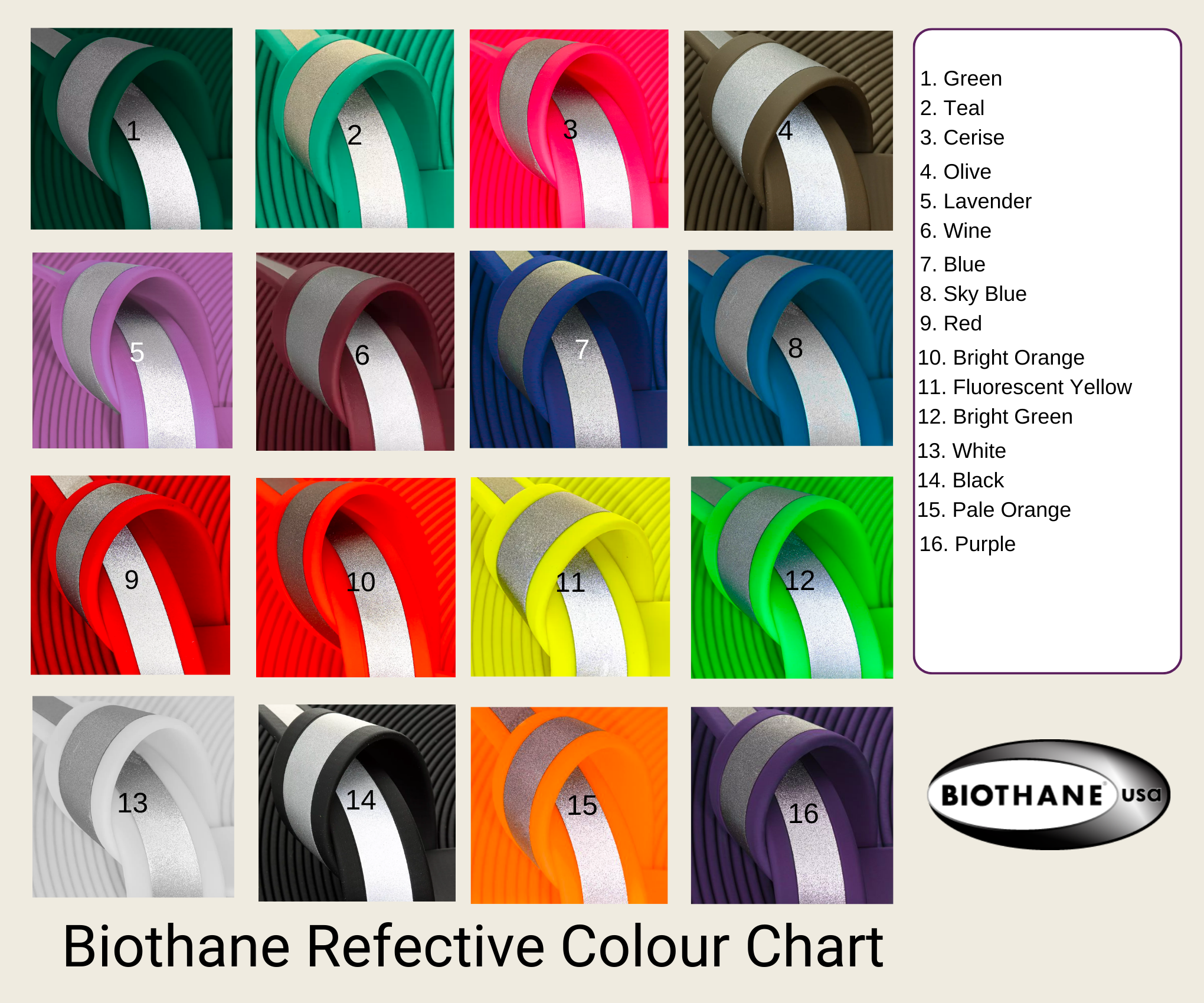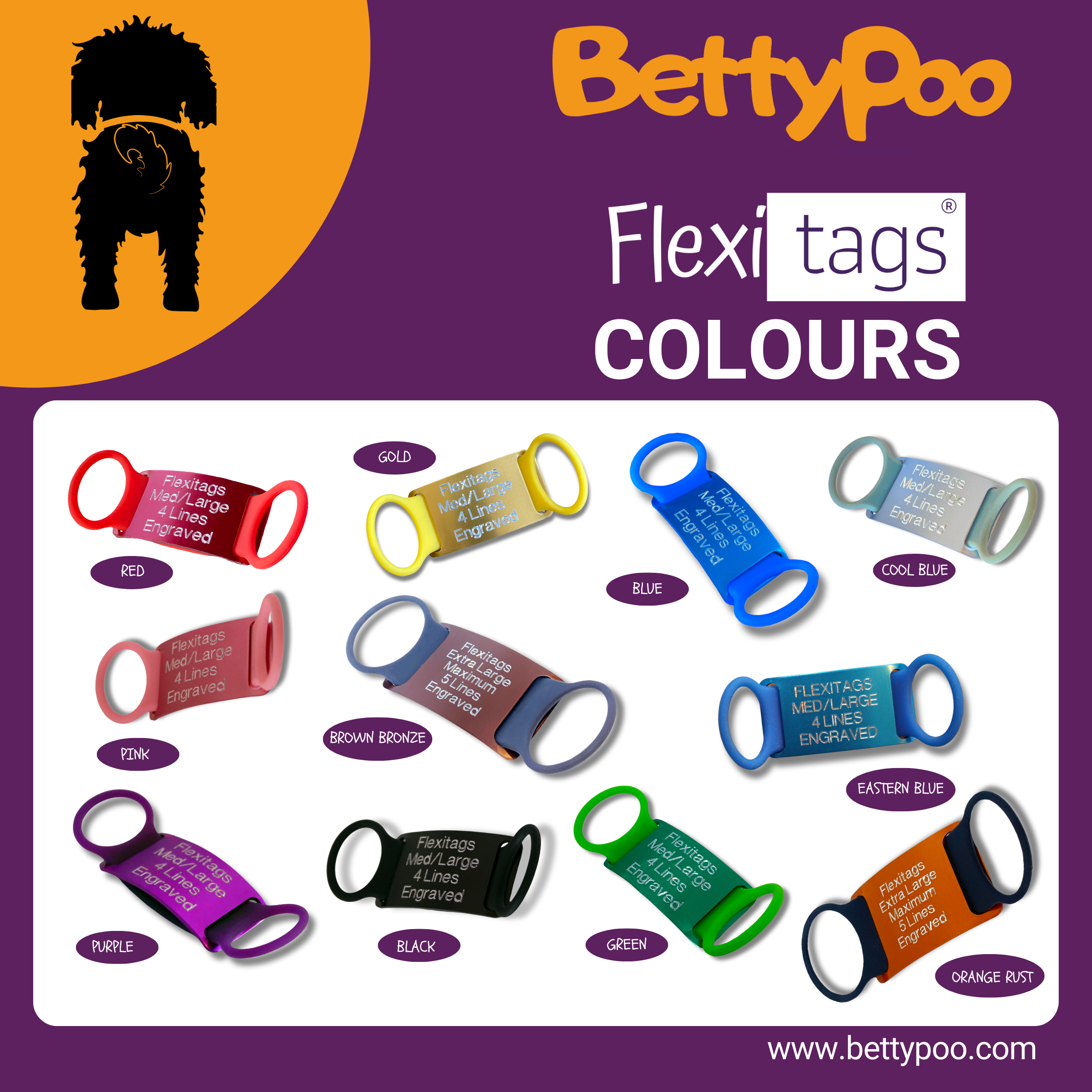 Brilliant!
I wanted a lightweight house collar for our greyhound and this is perfect. She's black and I chose pink with black fittings which looks gorgeous on her. Good communication with Martin at Flexitags too.
Perfect
Our first house collar and it's ideal. Less clumpy and heavy as a traditional collar, which can tempt people to use for walking him rather than his harness which is my preference. Cecil is happy with it therefore so am I. Excellent quality and speedy delivery. I was very impressed by their determination to make sure I had measured correctly, which I hadn't.
Never disappointed
I can't remember how many times I've ordered from Flexitags but I won't go anywhere else now. I've recently found myself in need of house collars for my dogs as they all wear harnesses outside the house (which have Flexitags on). The customer service is next to none. I was very pleased to receive an email from Martin just double checking the sizes for me before he made them and then 2 days later they had arrived. I can never fault Flexitags. Thank you!
Great customer service and products
I messaged on the chat and was given excellent information and advice promptly. Very friendly. Love the product very tasteful and excellent quality. Would buy again
My dog is mainly a house dog, with access and frequent walks and playtime in our very large garden and field behind that, so doesn't go out on street walks very often. When he does it is with a harness, do no real need for a bulky collar and name tag.
However, I've been looking for a thin, soft and lightweight collar for him for ages and this product ticked all the boxes.
Highly recommend.
Thanks Karen & Martin
Perfect as a light, minimal collar.
Just what I was after and made perfectly for my dog. It's great so her neck doesn't look too awkward as she is now wearing buckle free and wide martingale collar for walking following a lump on her chest. It's also perfect for her Tractive tracker. So happy with it.
I love this
We have a lurcher and a dachshund who both like to escape. Having their flexi tag collar on makes us feel so much better know they're easily identifiable. Customer service is always spot on from Karen and Martin. Really couldn't speak any more highly of their products
House Collar
Really love the house collar, it's lovely and light so perfect for wearing in the garden. Great fast service and really appreciate being contacted to check the size before sending.
Perfect house collar
No more jangling ID tag rattling against the food and water dishes! The engraved ID tag on the collar is such a great solution, it's lightweight and looks good. Perfect for our greyhound who has a separate collar for his lead. I chose a brown collar and tag with the brass option. The engraving on the tag is neat and easy to read.